Strange things happen when it comes to love and marriage.If you are a guy and if you want to attract a girl, all you have to do is make her jealous. This has proven to yield good results especially when you are trying to impress someone.
Women have different feelings and it is very difficult for men to understand them. No matter how much you try, you cannot win her heart without following some basic rules.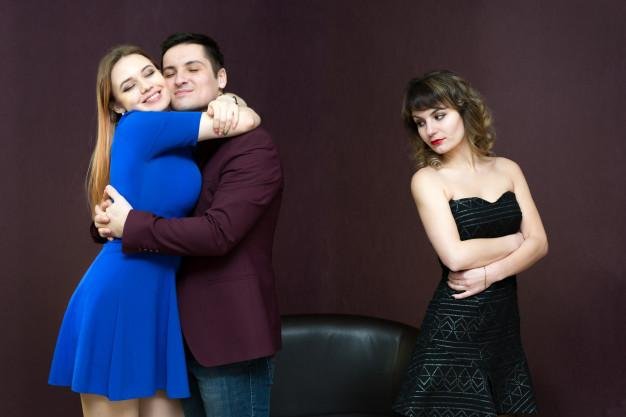 There are 7 ways in which you can make a girl jealous.
Talk to another girl in front of her – This is one of the best ways to make your girl jealous. Try talking to some other girl in front of her and then see how she reacts. Just ignore the fact that she is standing next to you and do not mind her. This will make her jealous to the core. It is considered the best tricks of all time. By doing so you will make your girl very possessive and she will crazily fall in love with you.
Avoid long conversations – If you want to make your girl jealous, avoid talking to her on the phone. Even when she rings you, try to end the conversation soon. Talk to another girl and put her on hold. This will make her mad and she will become frustrated. Sooner or later, she will start thinking about ways to gain your attention.
Be inquisitive about her friends – Women do not like men talking about other girls. This will make any woman burn with anger and jealousy. Ask her questions like "How are your friends?", "What are they doing?" etc. You can also make her angry by asking "I would really like to meet your friends", "Shall I go out with them for a movie?" etc. She will definitely think that something fishy is going on and wonder why you have not asked anything about her.
Keep ignoring her – This is an effective method to drive your girl crazy. If your girlfriend is trying to attract when you are in the middle of a crowd, try to ignore her. Continue your work without noticing her. It is one of the best tricks that will always yield good results.
Talk about your ex-girlfriend – Starting a conversation about your ex-girlfriend and sex affair will make your partner angry. Tell how beautiful she was and how you would like to meet her again. Most women will not like their partners talking about their ex-love. This is also another way to make your girl jealous.
Share important things with others – If there is a hot story in campus, share it will almost everyone except your girlfriend. She will be very furious when she hears it from someone else. This will make her feel left out and she will be very angry with you.
Try to be confident – Women do not like men who act smart and intelligent. It may be a good thing, but still they do not like to be degraded in front of others. Try to be confident and tell her that what she says is wrong. This will make her mad that you are not listening to what she says. This difference of opinion will make her feel depressed and she would like to please you more than before.
These are some of the tricks that you can follow to make your girl jealous. Just remember the saying "All is fair in love and war". You are doing all these things only to get the attention of the one you truly love. Even though it may hurt her feelings, one day she will realize that you did these things only for her. This will also help her understand the true feelings you have for her. The above-mentioned tricks and tips will help you win the heart of your girlfriend sooner than you think. Happy Trolling! Lolol