Everyone wants to look their best when they're on a date and with affairs, the stakes can feel even higher. If you're trapped in a loveless or sexless marriage, having an affair is a way for you to feel wanted and desirable once more. As such, the pressure leading up to an affair can be much the same as another date, but with more of a need to prove yourself. For those who are on a budget, dressing like you only live once can be difficult to say the least, but there is a new trend arising which should help ease the strain on your budget when you feel the need to look fabulous and rich.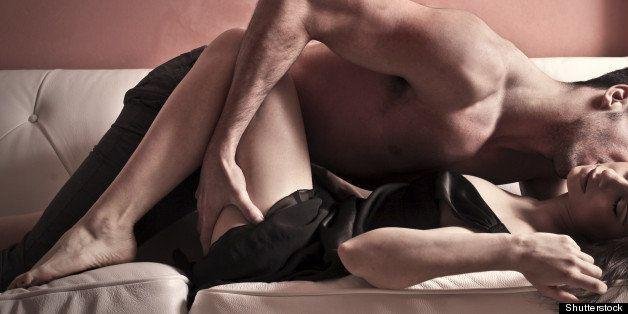 Everyone has heard of the stores where it's possible to get things more cheaply because the store buys in large quantities and then passes the savings on to you, but lately the technologically savvy have taken this idea and turned it into an online revolution for shopping.
In the interest of making even the little things easier for their members seeking out affairs, AshleyMadison.com has gathered and done the research on six exciting fashion websites which offer the highest quality fashions for bargain prices. All of the sites are free to join and will send information on sales directly to you for the highest level of convenience.
MYHABIT
A must for those who are fashion aficionados, MYHABIT is a website that carefully curates its fashion deals from designer and boutique brands. They offer daily sales which start at noon (EST) each day and has an impressive selection of fashionable clothes and accessories for men, women and children. MYHABIT is not only limited to fashion, but also includes things for your home and beauty products. As a sub site of Amazon.com, it is not only trustworthy for those who are timid about the thought of online shopping, but also is able to offer free shipping within the United States and low prices on shipping for international orders. The site seeks to offer a complete fashion experience by offering fashion editorials, beautiful photography and videos of models. Imagine stepping into the pages of a fashion magazine and you have the MYHABIT experience. Visit the Site
GILT
By becoming a member of Gilt, you're signing up for an insider's look at what it would be like to live a high fashion lifestyle. It offers clothing for women and children as well as amazing deals for your home. Gilt offers brand names and designer labels for up to 60% off retail price which allows you to live the high life within your budget. Each day with the exception of Sunday, sales begin at 12pm (EST) and continue all day. Gilt is a fast paced fashion website and as such their sale items sell out quickly, but they have a beautifully designed website which allows members to be put on a waitlist for items. If something you wanted was sold out by the time you get there, you are able to put yourself on a waitlist and the website will notify you when it becomes available once more. Visit the Site
Modnique
Modnique is a website which focuses specifically on boutiques and as such are able to offer access to the brand names that you're craving at a 50-85% discount. Their sales tend to be longer although they are still short in terms of your average store. Their sales last for 36 – 72 hours and are focused on new products from the leading designer brands. They do, however, offer other services such as SPA packages or tickets to events still at deeply discounted prices. The site's design is simple and while it lacks some of the class of other private sale sites, Modnique never charges you for the privilege of being a member of the site and they have nifty little features such as showing members what percentage of the merchandise has been sold so you know whether or not you need to rush from sale to sale. While they can only guarantee 50-85% off at any one time, there are often sales on the site where items end up being much cheaper than you ever would have believed. To the point where you can get designer jewellery for the same price that you would pay for a cheap knock off. To date, we have seen multiple sales where items have been over 90% off. Visit Site
Everlane is an amazing new business which offers designer brands, but with a twist. They create their fashion from a team of in house designers who create the perfect wardrobe for someone with their eye on the trends. If you're looking for Ralph Lauren, this isn't the site for you, but if you are someone with a keen interest in fashion who is looking for beautiful clothing which makes a statement then this site will swallow up hours of your time. With fashions for both women and men, Everlane specializes in cleverly designed and deceptively simple looking clothing. The details are where they shine and your comfort will be put first when it comes to your clothing. Normally to have clothes which are designed in the way that Everlane's model works, you would be paying hundreds of dollars, but Everlane has manufactured clothing through a unique business model which allows them not only to give you beautifully designed fashions ranging from t-shirts to high fashion, but also to pass on the savings from avoiding bigger stores to you. Visit the Site
Jack Threads (Men Only)
Describing themselves as the Robin Hood of the fashion world (minus the grand larceny and pointy hat), JackThreads revels in doing your dirty work for you. As a private fashion sales site for men, they offer daily sales which can last up to 72 hours where you are able to get their fashions at the prices that you want. For the men who aren't as knowledgeable about fashion as they would like to be, JackThreads is your new best friend as they are constantly searching for the best, most fashionable brands at bargain bin prices. They also have style guidelines which can help if you're unsure which look would be the best for you, but even if they didn't, the prices are so low that it hardly matters. They do not limit themselves to high fashion or a single look, so you can find not only clothes that will look amazing for a night out on the town, but also a plethora of street, skate, surf and contemporary brands that you love. Simple to sign up, simple to shop and simple to receive, JackThreads works hard to make your life easy. Visit the Site
Frank&Oak (Men Only)
It almost seems gimmicky to refer to Frank & Oak as a tailored experience, but that's exactly what it is. More than a fashion website, it is a online private fashion sale site for men which tailors your experience and will adjust its website to its members rather than its share holders. They design their own clothes and create high quality clothing and accessories for you. If you want style which is always on the cutting edge, but still unique in its own subtle way than Frank & Oak is your best bet. They're looking to create more of a fashion community through their site than the cut and dry retailer/customer dynamic which is so common these days. They get rid of the bulky channels that the mainstream clothing industry has to navigate by stream lining their sites and producing small quantities of what they create so they don't have overstock which can be a drain on any company's resources. Visit the Site