Why Extramarital Affairs
Although, there are a number of reasons people have extramarital affairs, these are just some of the main reasons I was able to confirm, based on my research, along with this particular experience I am about to share with you .

A few years ago while I was living in New York, almost every weekend my friends and I would go partying. One Saturday night while we were at this club having a great time, I left to go to the bar to buy a few drinks for the group. I was waiting to be served, when I saw this gorgeous looking young lady sitting by herself having a drink.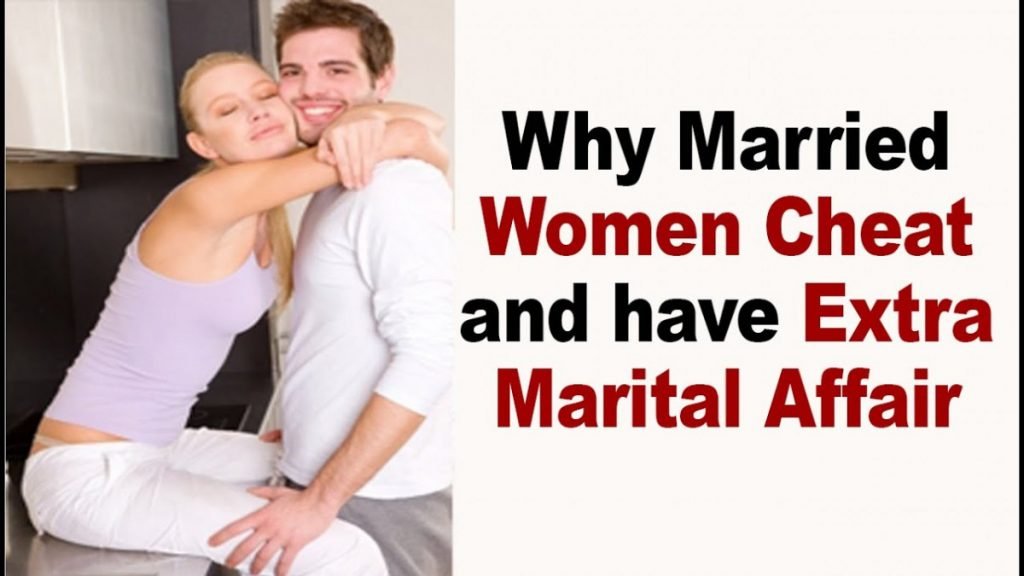 I complemented her on her lovely dress — which of course was a honest complement — and we ended up having a brief friendly conversation. After I was served my drinks, I paid the bartender, told her that it was nice talking to her, then left to get back with my friends.

About two weeks later, I ran into her at a clothing store in Manhattan. After we greeted each other, we then had a brief friendly conversation. Before we parted, that day, we both exchanged phone numbers, and she told me I could call her just about any time of the day.

One day, I finally decided to give her a call, just to see how she was doing, but to my surprise a gentleman answered the phone. He was very courteous and even allowed me to speak to her without a problem! This was when I discovered that she actually had a husband. However, she told me that I shouldn't even worry about him, and that she would speak to me some other time about their situation.

I had no intention whatsoever of calling her ever again, because to me that would be disrespectful and just wasn't right. However, approximately 2weeks later she called me and gave me her reasons for her wanting to see other people. Obviously, she wasn't the only married woman who had this urge, based on her conversation, one of her girlfriends was already involved with someone else for some other reasons. From all that she had said, during this conversation, along with my research, I finally came to the following conclusion that people have extramarital affairs for a number of reasons.
Below are some of the many reasons:

Some are dissatisfied with their marriages.
under pressure at home
some are seeking status.
asserting their independence.
some are trying to punish their spouse.
some have fallen out of love.
never quite gotten over an ex-partner.
some are unable to be sexually satisfied by their spouse and vice-versa.
some are in marriages where the spouses are seldom home.
some are in long distant marriages.
some are attracted by the lure of the forbidden according to one social psychologist.
This also led me to agree even more with something I have already heard repeatedly — that men are less likely than women to become emotionally involved in their extramarital relationships, and also, they seem to find it easier to separate sex from love. Women on the other hand, are somewhat more likely to romanticized an extramarital encounter and become involved in a full-blown love affair.

In a survey, conducted in the early 90s, about 50 percent of all husbands and a quarter of all wives in the sample had extramarital sex. In the young-adult age group(the early twenties), the rate among women was especially low — only 8 percent. According to the researchers, however, this generally lower rate for women than men may be changing. By 1980, the rate of extramarital sex among young , middle-class well-educated women was about 25 percent, while among men from similar backgrounds was a little below 33 percent.

Yet, researchers were not able to confirm whether these figures reflect a genuine increase in the incidence of extramarital affairs among women. What they believed is that it may simply be that women today are more willing to admit to marital infidelity than men.
Conclusion

It is important to realize, that the way some people behave does not always represent the values they hold. Many Americans today still believe that extramarital sex is wrong, and those who condone it in principle say that they wouldn't want their own spouse to have sex with another person.